When I cannot access KULINE.
On 2012-08-20
(
18466 reads
)
You cannot access KULINE if you don't use proxy server for addresses beginning with the following.
Please delete the following addresses at the Exceptions field when you access KULINE.
The Main Library website *.kulib.kyoto-u.ac.jp
Kyoto University website *.kyoto-u.ac.jp
Browser Settings
Windows Internet Explorer, Google Chrome, Safari and so on
There is the setting at [Control Panel - Internet Options - Connections - Local Area Network(LAN) Settings - Proxy server - Advanced].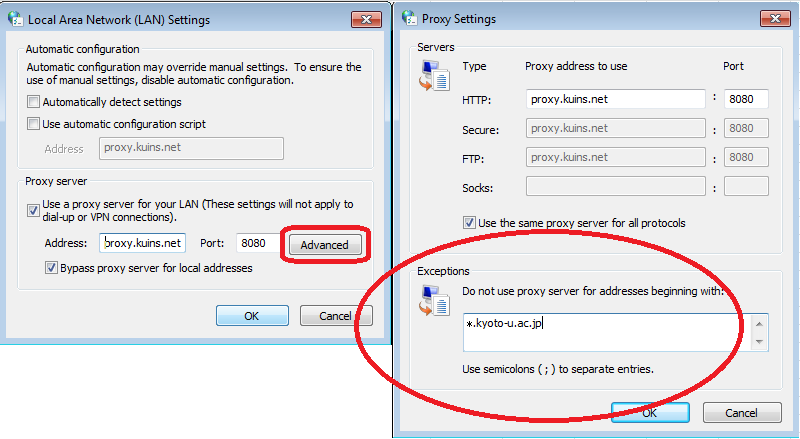 Windows Firefox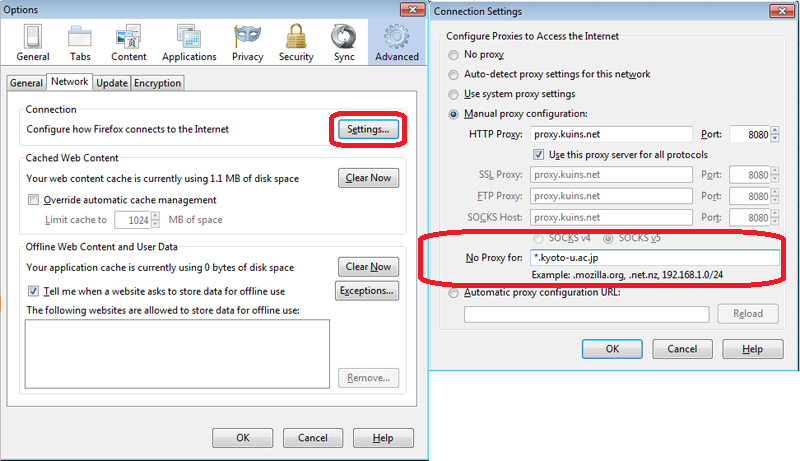 Mac Safari, Google Chrome and so on
There is the setting at [System Preferences - Network - Proxies].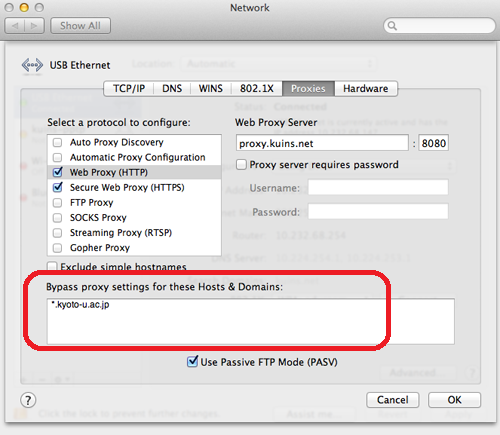 Mac Firefox