[Main Library] Amabie received the "2021 52nd Seiun Award"!
On 2021-10-08
(
2246 reads
)
"Amabie, the Youkai of the Epidemic Dispersal" won the 52nd Seiun Award Free Category.
On behalf of Amabie, the Kyoto University Main Library, which holds the image of Amabie ("肥後国海中の怪"), received the Seiun Award certificate and supplementary prize.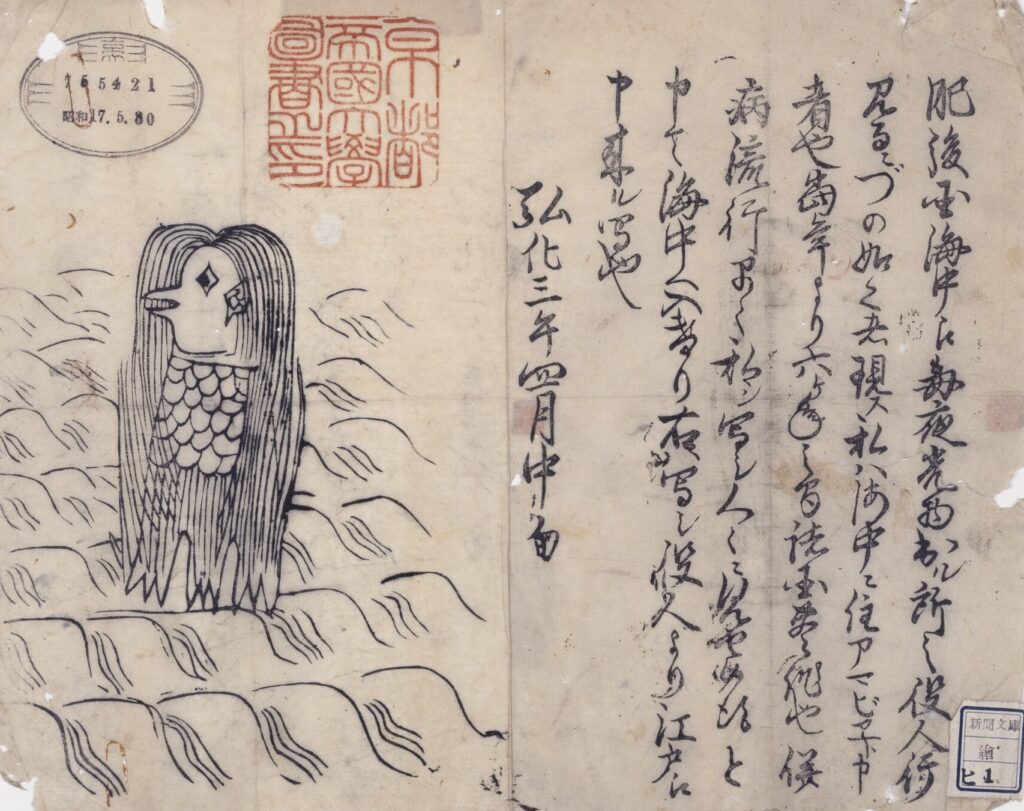 ※Kyoto University Rare Materials Digital Archive
 ※When Reusing The Image Of Amabie...
The Seiun Award certificate and a big red fan as the supplementary prize are exhibited at the Learning Commons on the 1st floor of the Main Library, along with the Amabie panel.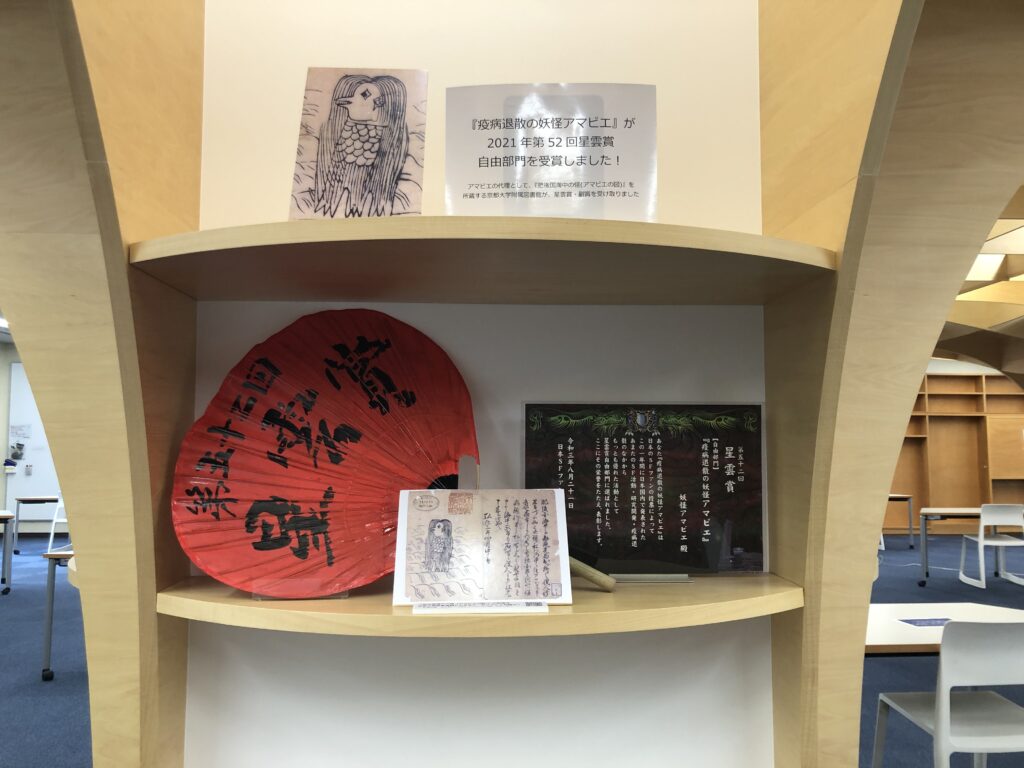 (Contact)
Library Planning Section, Library Planning Division, Main Library
gazo660☆mail2.adm.kyoto-u.ac.jp
Please replace ☆ with @.