Kyoto University Libraries Map
Kyoto University has three main campuses of Yoshida, Uji and Katsura, as well as research facilities across the country.
Yoshida Campus consists of seven smaller campuses.
Libraries are located in these campuses. (Find the list of Kyoto University Libraries here.)
Please note that the stop of city buses closest to each district of Yoshida Campus differs.
Kyoto University Campus Map (click to enlarge)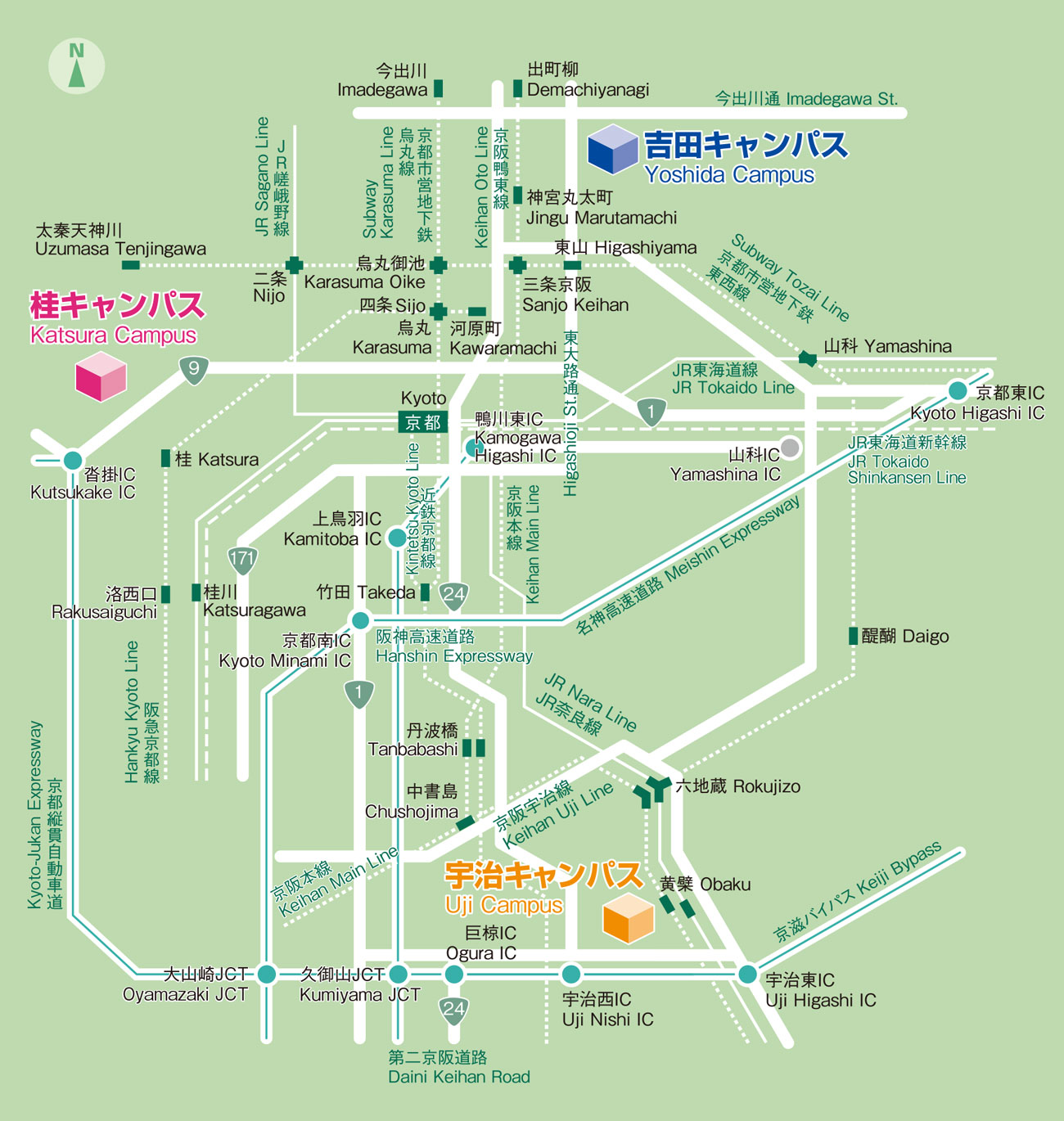 Yoshida Campus Map (click to enlarge)