[Library Network] Kyoto University Rare Materials Digital Archive: 21 Materials On Natural History Owned By The Biological Science Library, Faculty Of Science Have Been Released
On 2020-10-12
(
2173 reads
)
Twenty one materials on natural history owned by the Biological Science Library, the Faculty of Science have been released. These are rare materials that cannot be found elsewhere, including fine botanical illustrations and manuscript research records.
 
▼The Age of Natural History
https://rmda.kulib.kyoto-u.ac.jp/en/collection/nat-hist
Surveys of Japanese Plant specimens in several European Herbaria by G. Koidzumi
Original drawings by T. Yamada for "Trees and shrubs indigenous in Japan proper, vol. 3" (searchable)
Natural History and Taxonomy related Books
The restoration and digitization of these rare materials were funded by the Global COE program "Formation of a strategic base for biodiversity and evolutionary research" from 2010 to 2012 and the digital data was publicized in the "Biological Science Library Digital Archives" website operated by the Faculty of Science. The data has this time been transferred to Kyoto University Rare Materials Digital Archive, a university-wide platform to make digitized rare materials open access.
As of October 9, 2020, the Digital Archive provides 1,372,575 images of 17,663 titles.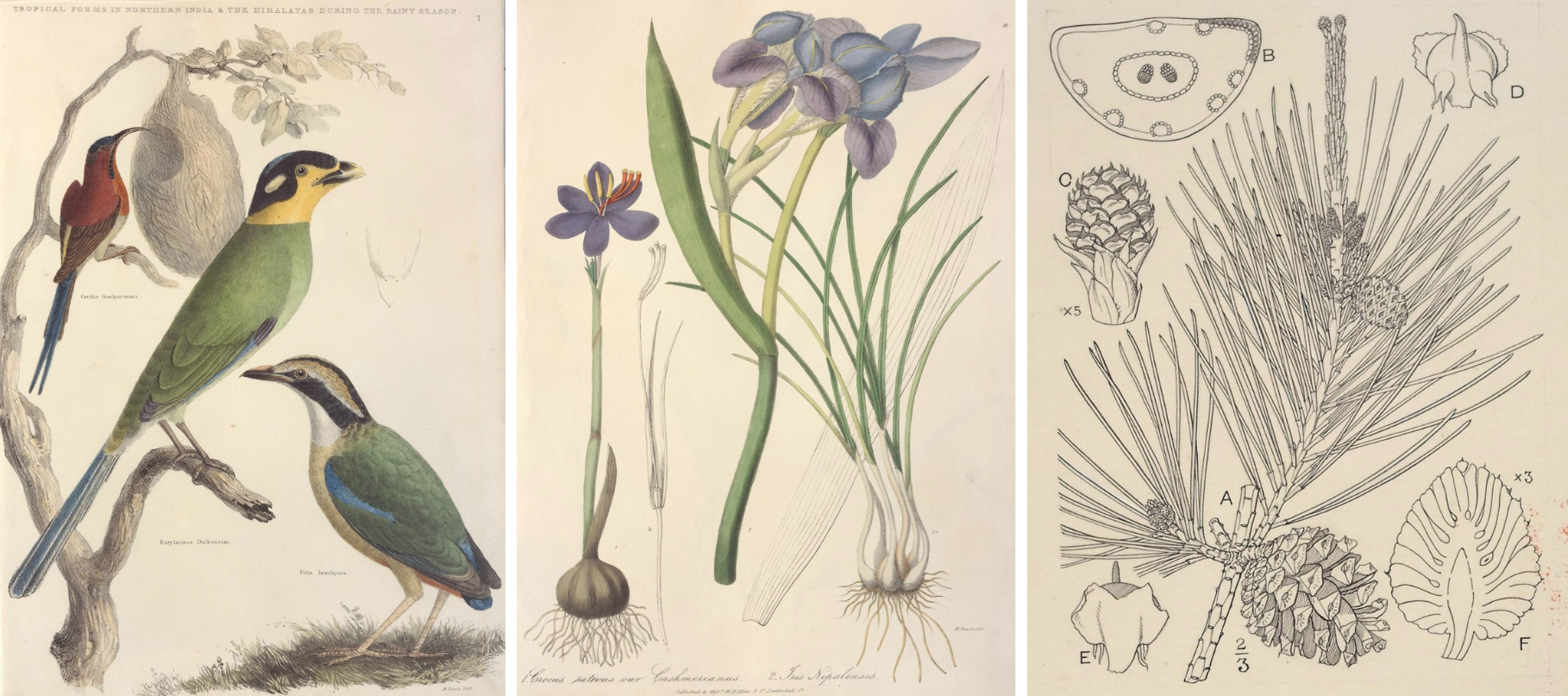 Left & center: Illustrations of the Botany and Other Branches of the Natural History of the Himalayan Mountains, and of the Flora of Cashmere (RB00031720)
Right: 『大日本樹木誌 巻之三』 (RB00031714)