[Library Network] Kyoto University Rare Materials Digital Archive: 49 plates of map from Kiheitai Nikki (奇兵隊日記) have been newly released
On 2022-03-31
(
991 reads
)
The Kiheitai Nikki (奇兵隊日記) is a record of the activities of the Kiheitai, founded by Takasugi Shinsaku at the end of the Tokugawa shogunate.
It was held by Shinagawa Yajiro (品川弥二郎) at the memorial hall Sonjo-do (尊攘堂). Whole collection of the Sonjo-do was donated to the Main Library in 1900, and became the current "Meiji Restoration Collection."
The Kiheitai Nikki consists of 27 volumes of bound records, which were already available in our digital archives, and 49 plates of maps.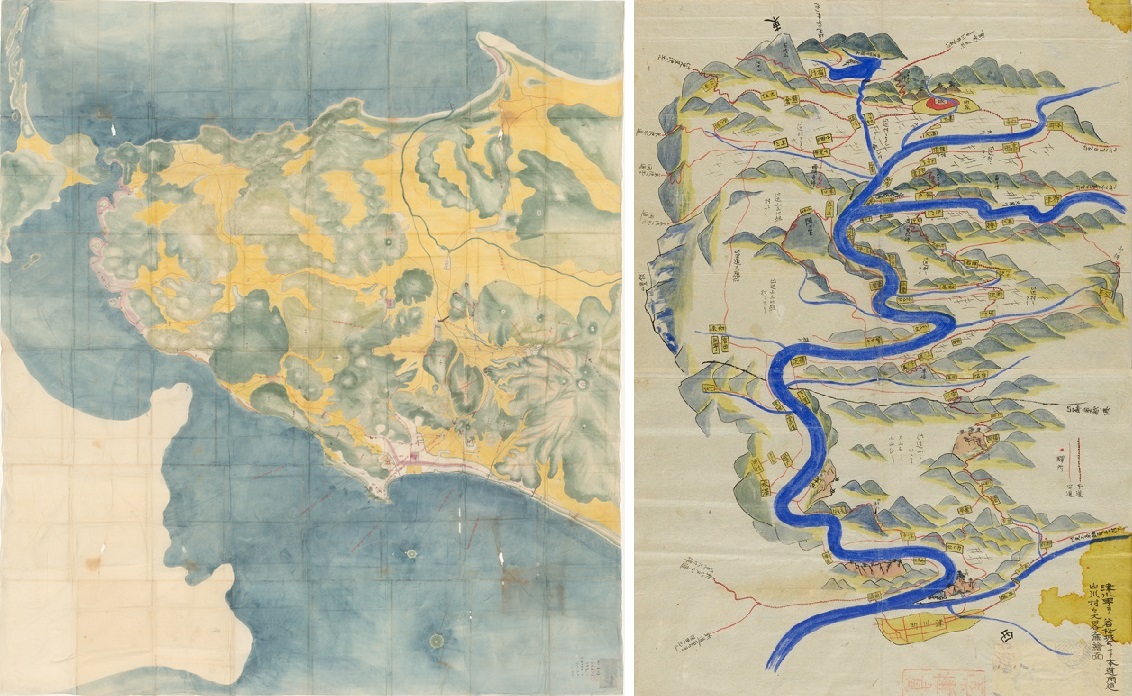 Left: Chōfu-han Katsuyamajō shūhen ezu (長府藩勝山城周辺絵図)
Right: Echigotsugawa Aizutakada kan dōro ezu (越後津川・会津高田間道路絵図)
The digitization of the above-mentioned rare materials has been realized thanks to the Kyoto University Rare Materials Digital Archive Fund.
We sincerely extend our appreciation to their generosity, with our determination to continue this digitization project to preserve and make the best use of our rare materials at the same time, which we believe will lead to the promotion of research and culture.
As of March 31, 2022, Kyoto University Rare Materials Digital Archive provides 1,872,197 images of 23,250 titles.