[Library Network] Kyoto University Rare Materials Digital Archive: Three Illustrated Kabuki play books have been newly released
On 2022-06-01
(
1036 reads
)
Three Illustrated Kabuki play books, Kitsunegawa Ima Sesshōseki (狐川今殺生石), Tanba Yosaku (丹波与作) and Ryōshū Renri no Matsu (兩州連理の松), held by the Graduate School of Letters have been newly released.
Illustrated Kabuki play book is an illustrated book published in the Edo period that contains outlines of Kabuki plays.
These books were formerly in the collection of Fumihiko Nakano (中野文彦), but are now in the possession of the Graduate School of Letters.
Although only the first part of the each book remains, the illustrations depicting major scenes and the plates filled with fine text provide a glimpse of the contents of the books.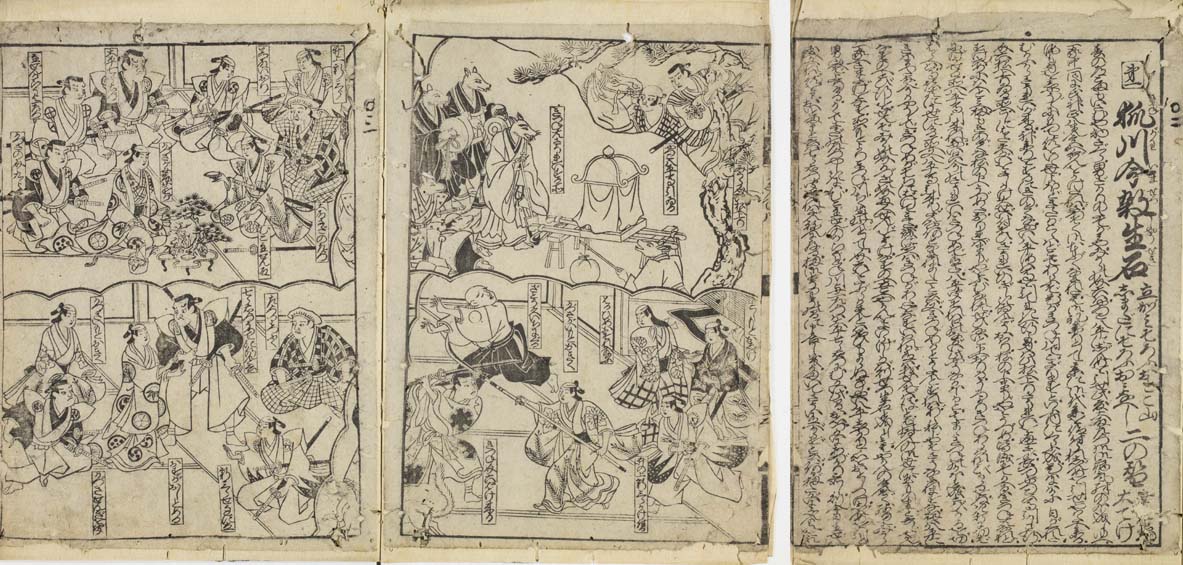 "狐川今殺生石"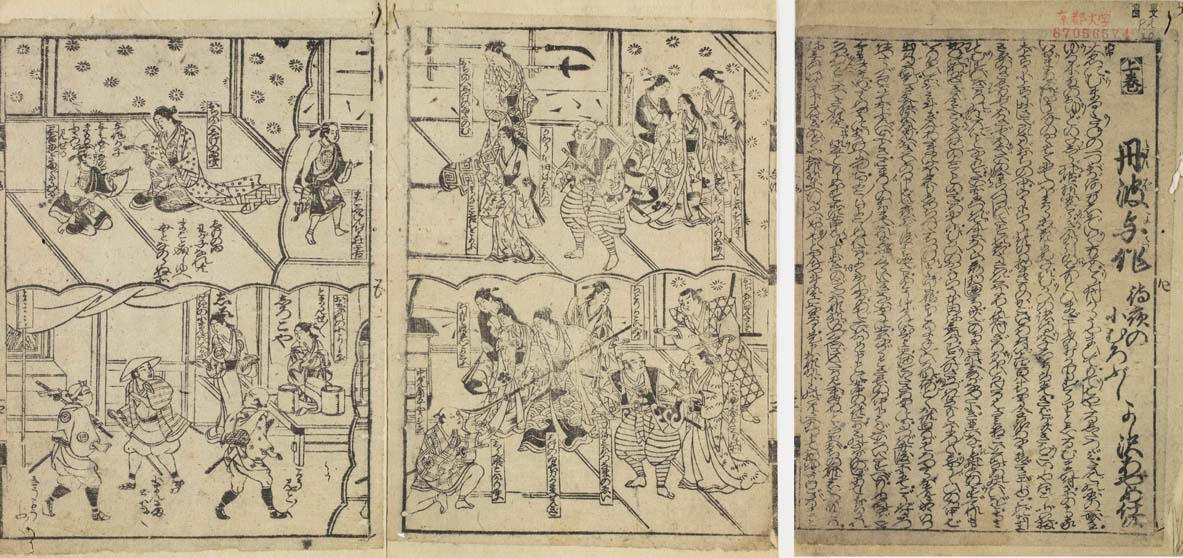 "丹波与作"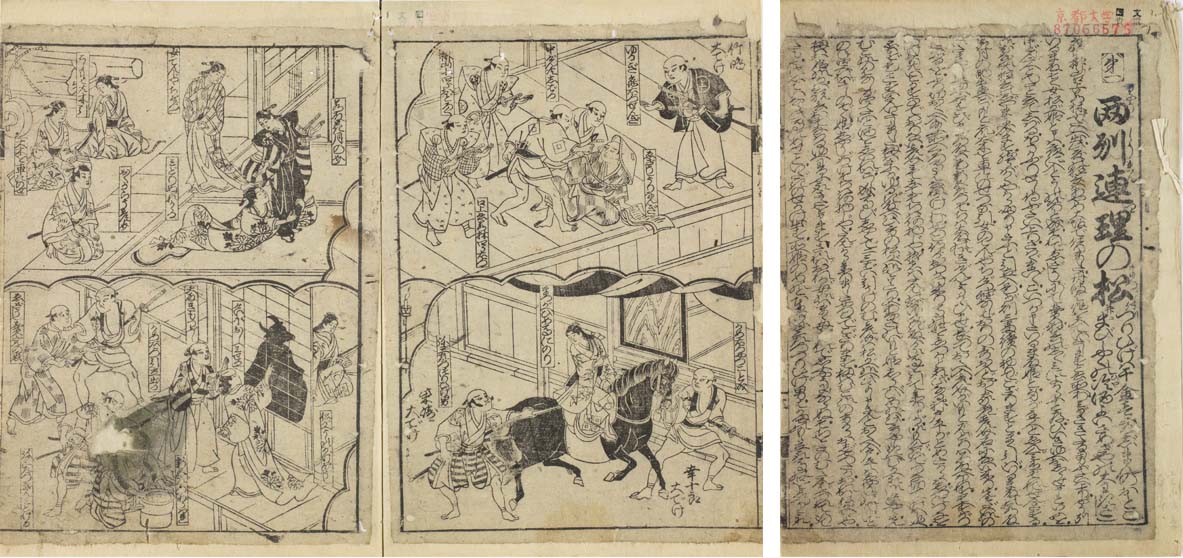 "兩州連理の松"
As of June 1, 2022, the Digital Archive provides 1,872,564 images of 23,253 titles.