[Library Network] Study Room available at the Clock Tower Centennial Hall
On 2020-08-06
(
8970 reads
)
(Update on August 7)Study Room at the Clock Tower Centennial Hall will be closed on August 14.
The International Conference Halls at the Clock Tower Centennial Hall have become available for students to self-study in, with utmost precaution against COVID-19. This is a temporary measure to secure a place for students who come to the campus for in-person classes or examinations.


Place
International Conference Halls I, II and III (all connected to one large room), Clock Tower Centennial Hall
Period
Wednesday, July 1 – Wednesday, August 19, 2020
Time
9:00 – 17:00 weekdays
Closed on Saturdays, Sundays, national holidays and the university holidays
Eligible Users
Undergraduate students, graduate students and other students of Kyoto University
Capacity
Up to 100 people

In order to prevent the spread of the novel coronavirus, please be aware of the following points when using the study room.
Bring your student ID with you. (Student ID is required to enter the room.)
Make sure that you wear a face mask or a face guard.
Wash your hands thoroughly before and after using the study room.
Do not eat or drink in the study room.
Do not have a conversation with other users in the study room.
The purpose of using the study room is limited to self-study between classes or other necessary campus activities.
Do not stay in the study room for more than two hours.

The study room might be closed depending on the situations of the infection.
Wi-Fi (KUINS-Air) is available. / Electrical outlets are NOT available.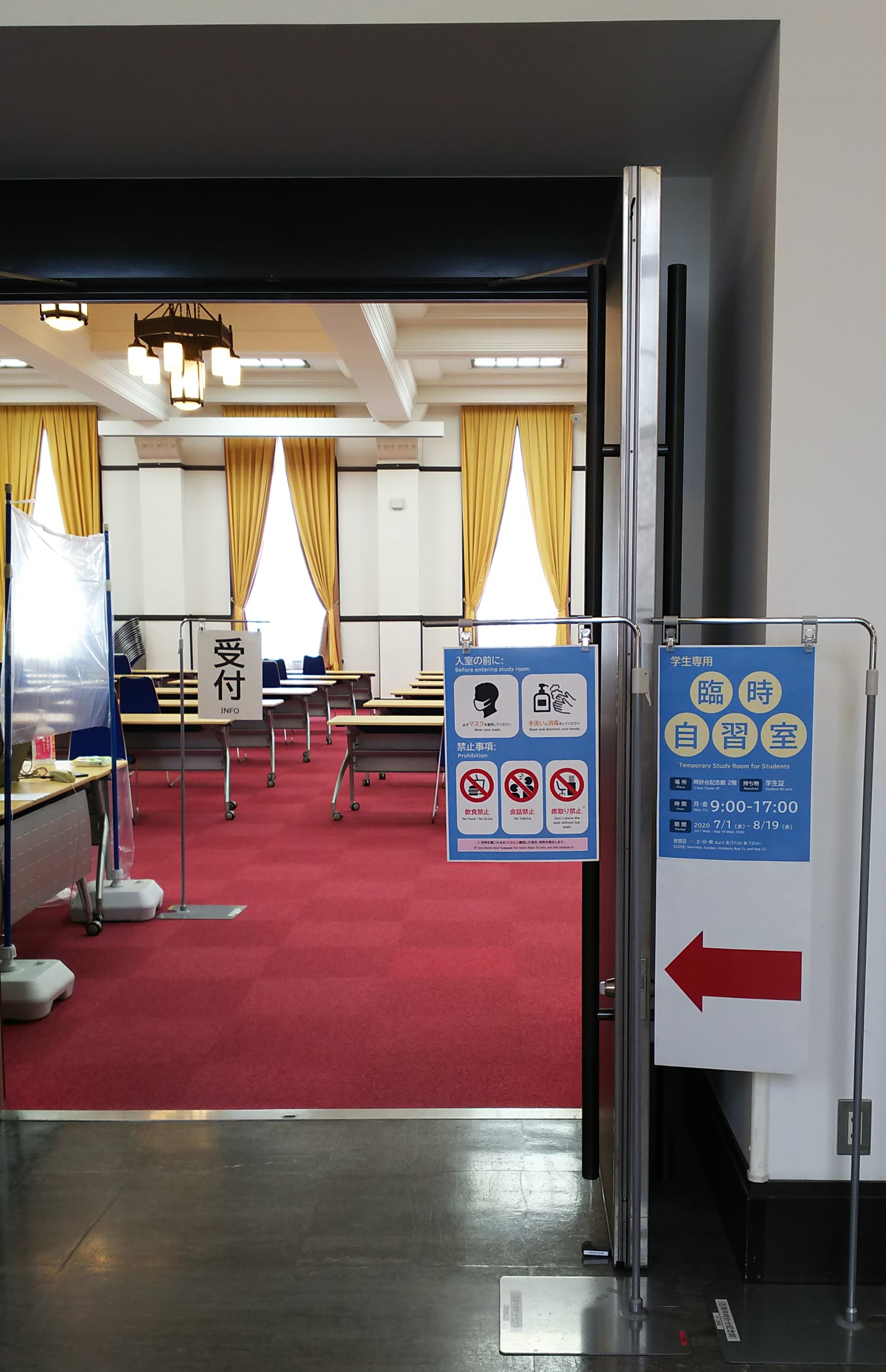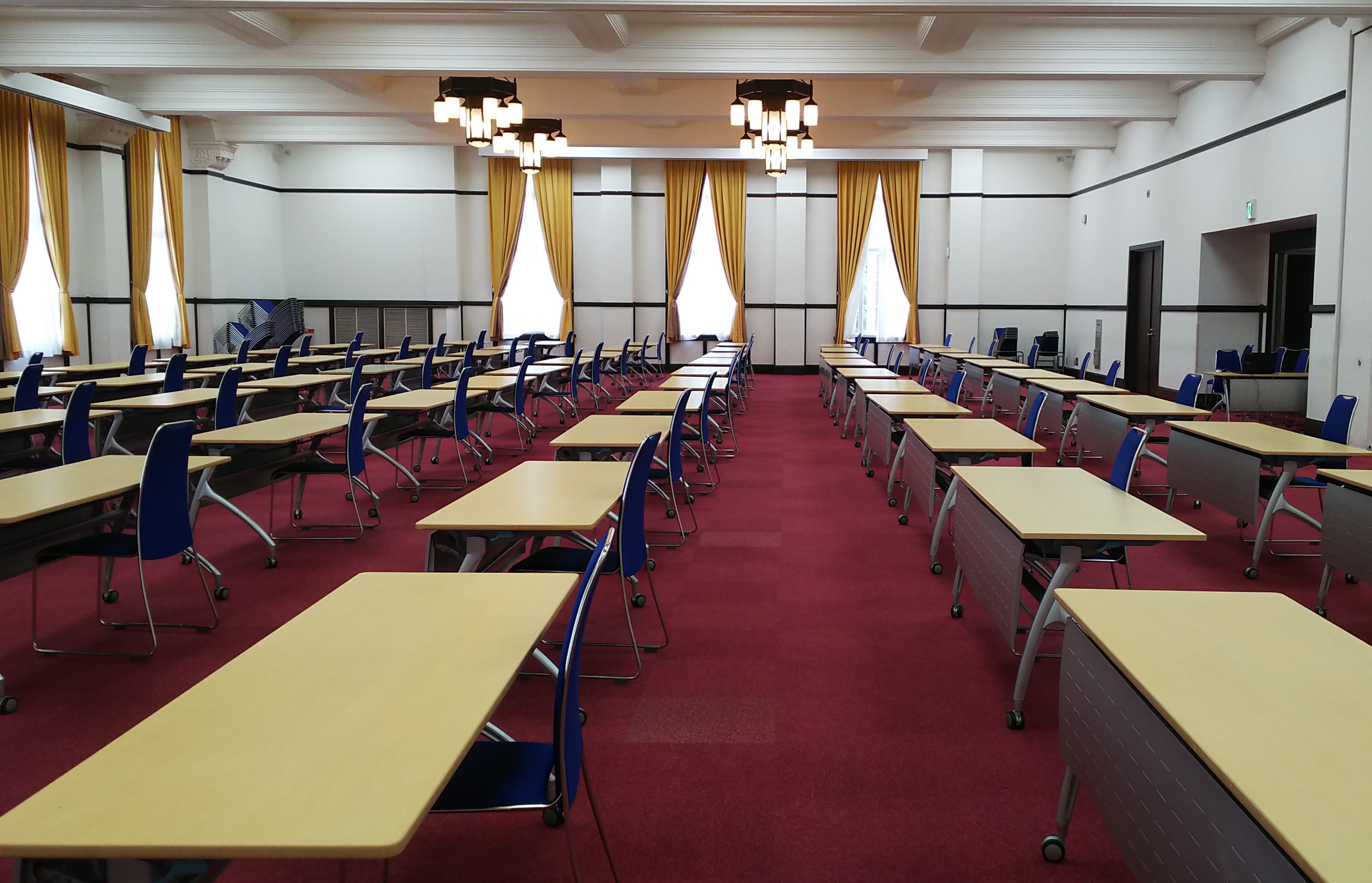 ref: Notice: novel coronavirus (COVID-19) prevention measures
https://www.kyoto-u.ac.jp/en/about/safety/documents/200624_1.pdf
[User Support Division, Main Library]