[Library Network] Caution Regarding Predatory Journals (2022 update)
On 2022-05-16
(
3510 reads
)
The Kyoto University Library Network has been working to alert and educate KU researchers about the issue of "predatory journals". And we have published a new leaflet about this issue.
This leaflet contains the latest information on the increasingly complex methods in which predatory journals operate.
Please take a look at it.
"Beware of Predatory Journals"(Kyoto University Library Network, March. 2022.)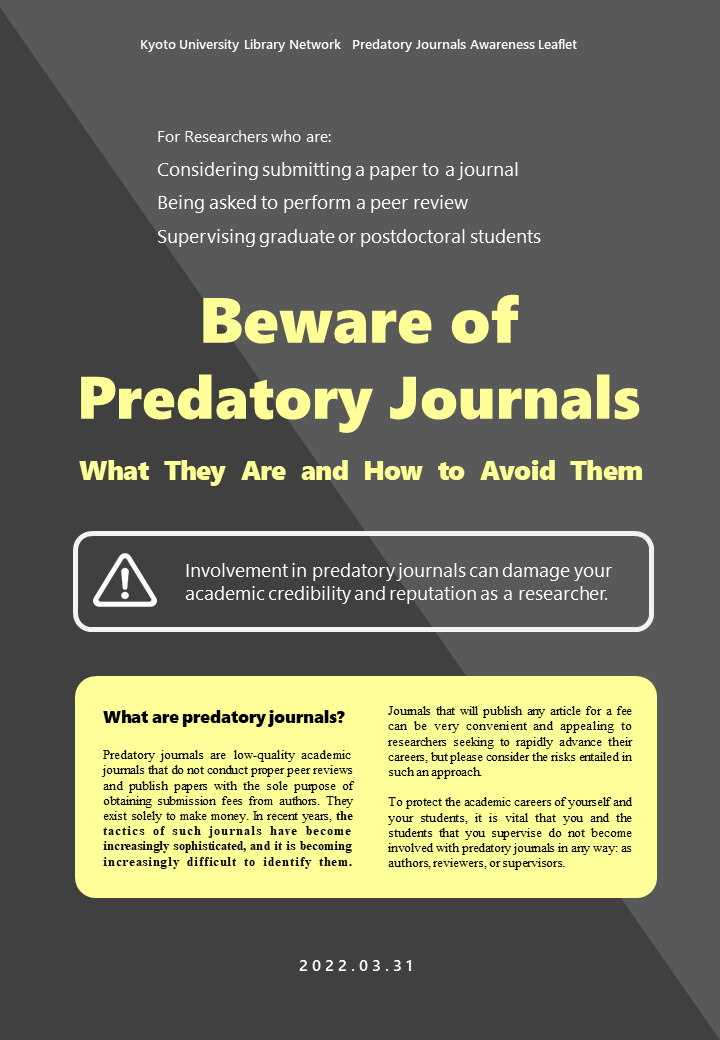 For more information, please visit the following URL:
https://www.kulib.kyoto-u.ac.jp/content0/1387404?lang=en
2022.05.16 User Support Division, Main Library