How to use e-journals / databases via KUINS-VPN remote access service
last updated : 2017/10/02
Most of e-journals and databases are available via KUINS-VPN remote access service provided by IIMC (Institute for Information Management and Communication).
Please note that under the contracts Kyoto University Library signs with providers, some e-resources do not allow you to use via remote access.
You can check the details of contracts by this procedure.
How to set up your PC to use remote access
Please refer to the IIMC webpages "Connection from Off-campus" below.
Check your setting
To check if your setting is successful, click here.

If the error message is displayed, you wouldn't have completed your IKEv2 settings yet. Please check the setting again.

If you can not resolve the problem by your own, please contact IIMC Help Desk.
How to check the licence of e-resources
1. Visit E-Jouranl & E-Book List - E-Journals / E-Books site (platform) List, and click Terms of Use.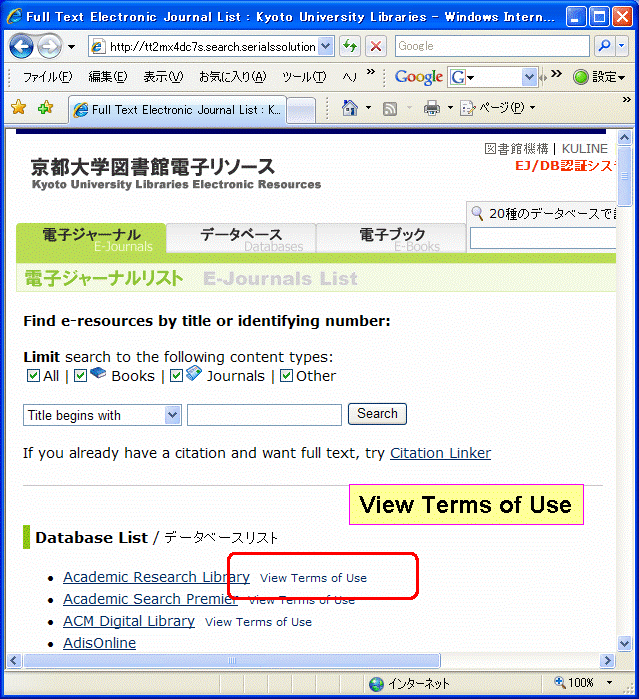 2. Visit E-Jouranl & E-Book List, search a specific resource, and click View Terms of Use.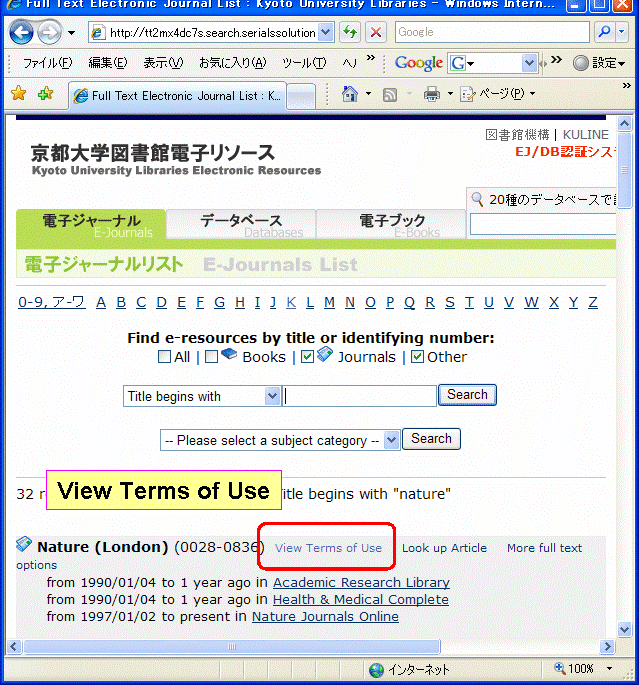 3. In the KU AritcleLinker, click View Terms of Use.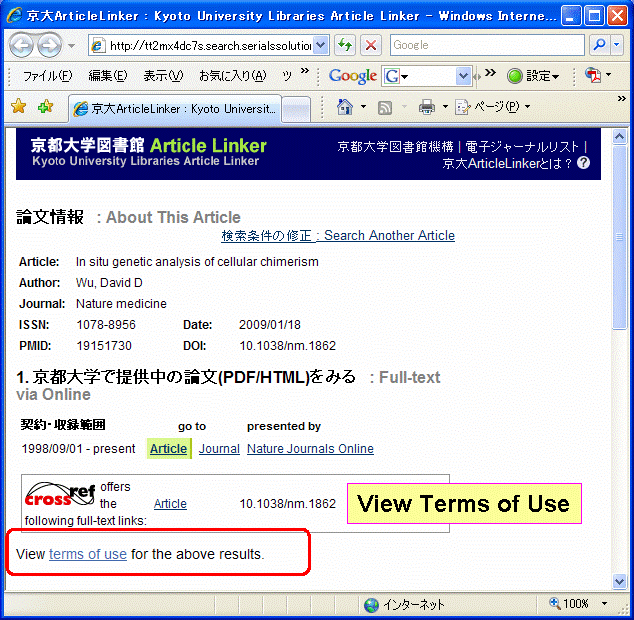 4. ...And see Remote Access.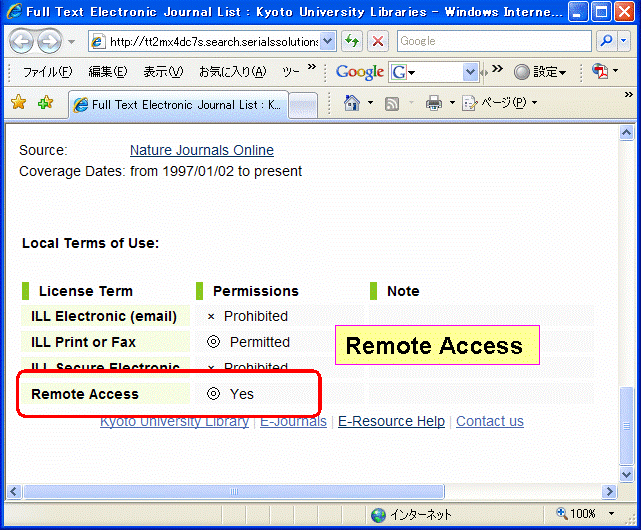 ◎Yes : Remote access is allowed.

×No : Remote access is not allowed.

(Blank) : Unknown = Remote access is not recommended.