On 2019-07-09
(
221 reads
)
試験期間中の臨時開館および開館時間延長を以下の日程で行います。どうぞご利用ください。
<日程・時間 / Extended Opening Hours>
7/9(Tue.)-7/12(Fri.) 時間延長 9:00~ 21:00
7/16(Tue.)-7/19(Fri.) 時間延長 9:00~ 21:00
7/20( Sat.) 時間延長 10:00~ 18:00
7/21( Sun.) 臨時開館 10:00~18:00
7/22(Mon.)-7/26(Fri.) 時間延長 9:00~ 21:00
7/27( Sat.) 時間延長 10:00~ 18:00
7/28( Sun.) 臨時開館 10:00~18:00
  * 7/13( Sat.)は平常通り、7/14( Sun.)-7/15( Mon.) は休館です。
詳細は下記よりご確認ください。
→ 「試験期間中の臨時開館・開館時間延長を行います/Temporary changes to library opening hours」
▼ 問い合わせ先:
 吉田南総合図書館(逍遥館)
 TEL:075-753-6525,6524
 MAIL: eturan61__at__ mail.adm.kyoto-u.ac.jp
 ※ __at__ は @ に置き換えて下さい.
 [吉田南総合図書館]
On 2019-07-08
(
228 reads
)
On 2019-07-08
(
158 reads
)
The URL to access the new LexisNexis  platform are now live.
All users are recommended to update their bookmarks to reflect the new URLs to avoid an interruption in service.
On 2019-07-01
(
332 reads
)
We issued the Kyoto University Library Service News(LSN) vol.July 2019.
Written both in Japanese and English with the library calendar for 3 months.
Take it at the Main Library or Coop Stores.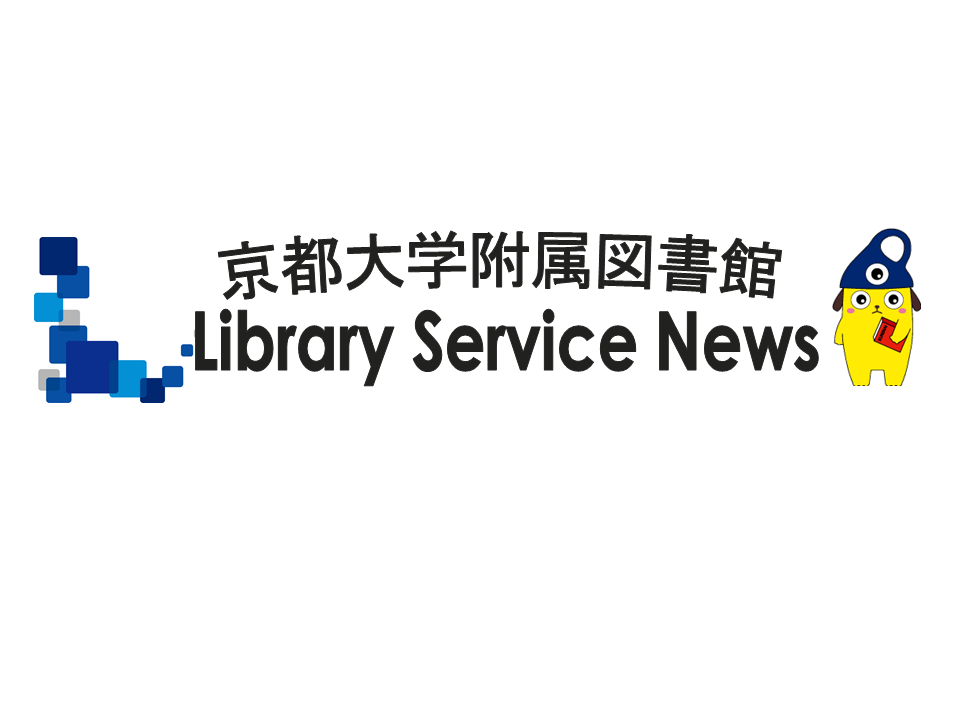 The Back numbers are available on the Kyoto University Repository "KURENAI".
On 2019-07-01
(
272 reads
)
The Library Hall on the 3rd floor will be available as a study room during the examination period.
Period: July 10 to August 5, 2019
Opening hours: Weekdays  8:30~21:30
       Holidays  10:00~18:30
       July 15, July 20, July 21, July 27, July 28  10:00~21:30